Google Starts giving a Ranking boost to HTTPS enabled Sites and it helps you to get a good rank in google search results and Nowadays many website owners look for SSL certificate. But everyone doesn't bear the price of SSL certificate and additional to it a dedicated IP required to integrate ssl certificate. It can cost you between $10 to $100 depend upon your ssl certificate.
Today, In this article I will provide you the detailed information on Web hosting with Free SSL certificate provider which will help you to install SSL certificate on your website for free , yes you have heard right SSL certificate for free.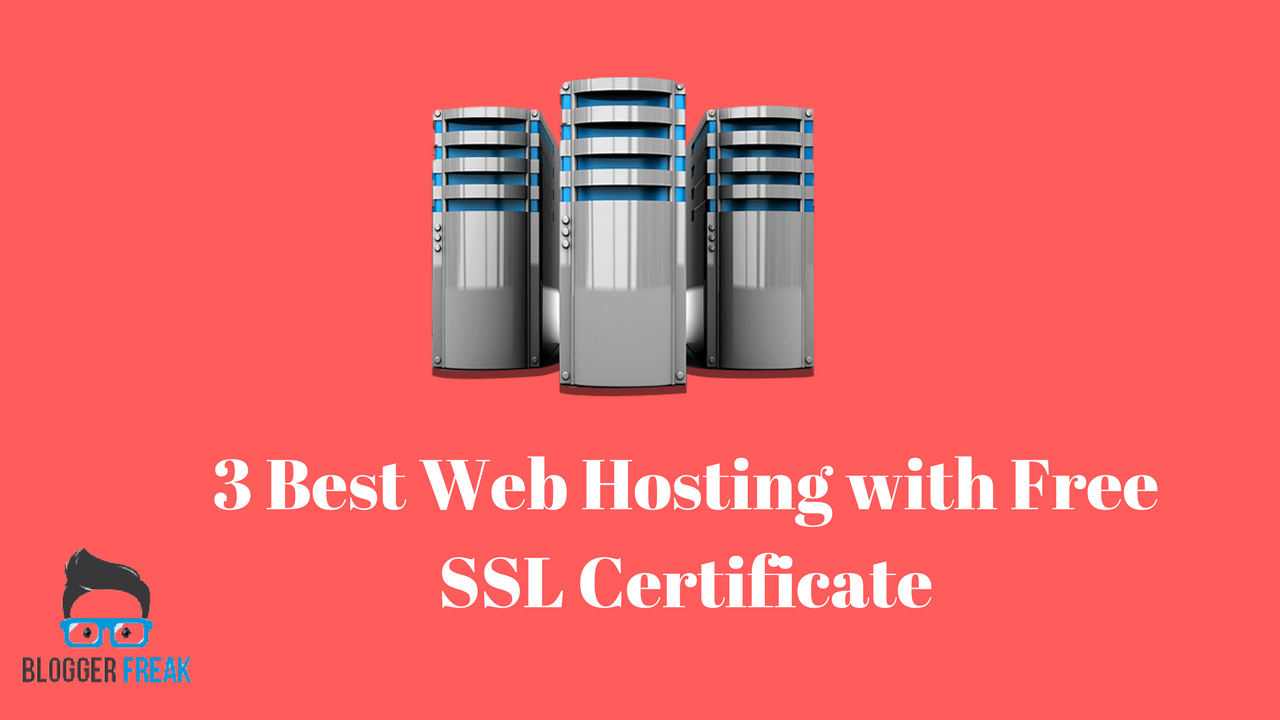 I will provide you the list of Best Web Hosting companies which provide a free SSL certificate to its clients. Many web owners don't go for SSL as it is costlier to purchase but after reading this tweet, I can say now, They will Go for SSL certificate to protect their website visitors data and also gets the boost in their SEO ranking. Here, I will provide you with web hosting with SSL included that will help you to easily get SSL certificate in web hosting price.
Recommended web hosting with
free
ssl
certificate
Fastcomet – Fastcomet is one of the fastest growing best web hosting company providing complete hosting solutions to its clients around the corner. Fastcomet is famous for its affordable hosting price and I have hosted my blog BloggerFreak.com without any issue. They provide 24x7x365 days of customer support service to its clients and they maintain 10 Minutes of ETA to reply on the ticket raised. If you want Web Hosting with Free SSL certificate then I will recommend you to go with Fastcomet. I have got Free SSL certificate from Fastcomet on my shared web hosting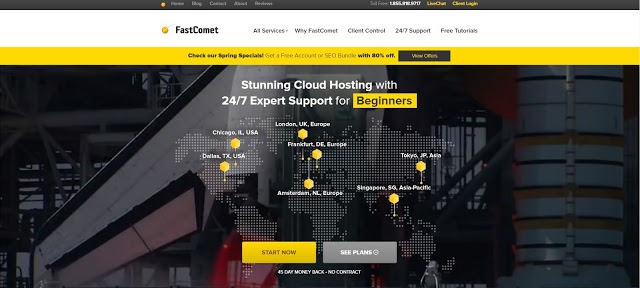 Features of Fastcomet – Why you should Host your website with them
Fastcomet provides Free SSL certificate to its users who are purchasing Hosting service from them. To use SSL certificate you don't need to purchase a dedicated IP address.
The Hosting price of Fastcomet starts at $3.95 Per Month for 3 year hosting service.
The Renewal rate is same as that of purchase price, so you need not to pay more hosting price
Free Domain name is provided on every web hosting account purchased from them
Fastcomet provides SSD cloud hosting service to its clients
Daily and Weekly backup of your website is provided by fastcomet
Fastcomet provides 45 Days of money back guarantee service so you can get your full money back within 45 days if you don't like their hosting service.
Single click installer to most of the open source script such as  Wordpress, Joomla,Drupal and many many more
Free domain and website transfer is provided by Fastcomet
Read my detailed Fastcomet review, why it is best for your web hosting
Click Here to Visit Fastcomet and Get Free SSL Certificate
A2hosting – It is my favorite web hosting with loads of hosting features are provided by A2hosting to its clients and users. A2hosting comes in the list of Top web hosting companies around the corner. A2hosting provides 20x faster-hosting solutions to its clients. If you are Looking for a web hosting with Free SSL certificate, then A2hosting should in your list. A2hosting provides Let's Encrypt SSL certificate to its clients who are looking for hosting service.A2hosting has won many awards for their world-famous customer support service.

The Hosting price of A2hosting starts at $3.92 per month
A2hosting provides Free ssl certificate to the users
20x Faster servers are provided by a2hosting
99.9% uptime guarantee is provided by a2hosting
You can contact a2hosting teams via Call US, Live Chat and Email Us
Free account migration is provided by a2hosting without any downtime to your website
A2hosting provides anytime money back guarantee service
Get Started on A2hosting to Purchase Hosting
Bluehost – Bluehost is one of the top web hosting company around the corner. Bluehost comes in top 3 hosting company with excellent hosting features with award-winning customer support service. Bluehost provides Free SSL certificate to its clients, but you have to purchase a Bluehost Pro Hosting plans to avail this benefits. Bluehost Pro is a little bit costlier than any other hosting plans offered by Bluehost.

Free Domain name for 1 year is provided by Bluehost
Dedicated Ip for your website with Bluehost Pro hosting plan
Free SSL certificate is provided by bluehost on every Bluehost pro hosting account
 You can purchase Bluehost Pro at a Price of $13.95 per month
Domain privacy is included in this plan
Site Backup Pro is provided
You can read my detailed analysis on Bluehost Pro
Bluehost Provides 24/7 customer support via Live Chat, phone based and Email based support service
Rad Bluehost hosting Coupon to get update on all the latest offers and discounts provided by Bluehost
Get Started on Bluehost to Purchase Hosting
So, Here is the list of Best Web Hosting with SSL certificate and you can select any one of them from the list provided above.
I will recommend you to go with Fastcomet – Best Web Hosting with Free SSL certificate