Blogging has become an outlet for expressing your creative work and promoting your business. Blogging is a form of a website that has various options and a variety of features. You can start blogging for a variety of reasons. Creating the photoblog will help to showcase your photography skills.
It can help in improving social media network and to extend the customer network.  The photoblog not only helps you to store an amazing collection of your photos, various theme-based photo-galleries, and nicely written SEO-based web content.
The blogging site displays the latest posts on the top which is in the reverse chronological order. It is considered to be a platform to show and share information about relevant topics.
The blogging for business helps in promoting your site in the Google search engine. The blogs allow Google Search Engine Result Pages (SERP) to increase the page rank of the website and offer higher visibility.

Once you start publishing better posts in the form of informative and interesting images and the best of your photos, it will definitely attract the visitors. Your photoblog site will get the target audience in no time and the traffic starts increasing to your blogs.
The useful options such as a call to action (CTA) will help you to convert the website traffic into the required leads. And it enhances the brand value of your blog that defines your authority.
The blogs are presented in the informal style and most of the bloggers forget it. The regular updates that have become a part of blogging sites are often written in informal styles. Even for the Photoblog, you can display an array of images that are categorized into various topics and themes.  Every theme and the photo gallery should have an apt title that can get all attention.
Photo Blogs Designs
If you want to start a blog to succeed then first ask yourself – Why do you want to start a blog?
Most people are aware of blogging but may not have a clear idea about the purpose and usefulness of blogging. But before you start blogging, you have to create an ideal website and get involved in the business and slowly start your business with the help of friends and limited budget projects.
The blog creation and maintenance need a lot of experience and a direction that helps in growing & promoting the business. You can plan to start a photoblog that can help in enhancing the business prospects & extending the business network.
In order to make your own blog and to run it successfully, you have to involve in the work, select the apt areas and offer a perfect direction to the blog and to be a successful blogger, you should ask yourself:
Are you passionate? What passions you have?
Are you willing to start a blog?
Why do you want your blog to be successful?
If you want to start a photo blog then you should be passionate, passion is motivating:
If you want to succeed as a blogger, then you have to think of your passions. The passionate thinking always makes it easy for a blogger to express his or her ideas, opinions, and views.
It can help in creating interesting content about the chosen topics and it can easily attract the visitors who find it appealing. For the people who have a passion for culture, language, nature, or various shades of life that can be showcased in a most expressive manner.
Such efforts definitely help a photographer when the zeal turns into excitement and the people start appreciating and interacting by visiting the photographic website and the photoblogs.
In the beginning, a limited number of visitors will visit the website but the passion – the key elements of the website will bring a positive change and will get more visitors to the website over a period of time. Passion definitely works as a motivator and makes your blog successful among the like-minded visitors.
The blog is needed to start, not just for showing your work to the world around but it can also be used for sharing your thoughts with the work as anonymous. Personal experiences, feeling, and private moments can be expressed to the world using a blog as an outlet.
You will enjoy the reactions and the feedbacks of the visitors to the blog that you run without giving your identity. It is also a form of blogging that can get unexpected rewards in the long run.
But when you post your photoblogs and start publishing the content with passion and obsession then you will start getting higher returns. Your efforts will not just be respected around the world but it will start generating lots of curiosity and interests among the visitors.
It will definitely help your photographic website and your business. The advantage you have with the photographic website and the photoblog are to get the easy attention of the people who come across your website either by chance or accident.
The nicely captured photographs and the enthralling moments will definitely get you more visitors in a very short time.
What makes you feel motivated?
The way people take notice of your photographic, nicely designed website, and the photoblog that keeps the audience engaged with mind-blowing images, designs, and patterns in black & white and colors. The response that you get from the visitors will definitely encourage you to extend your services and to expand your business network.
The results that you will get while dealing with the audience, getting feedback from the visitors and while reading the comments made by the viewers on various photographs, will definitely motivate you.
You will find how the audience of your website turns into a regular visitor to your website and blogs. And in a short span, you will find that the visitors turn into your customers.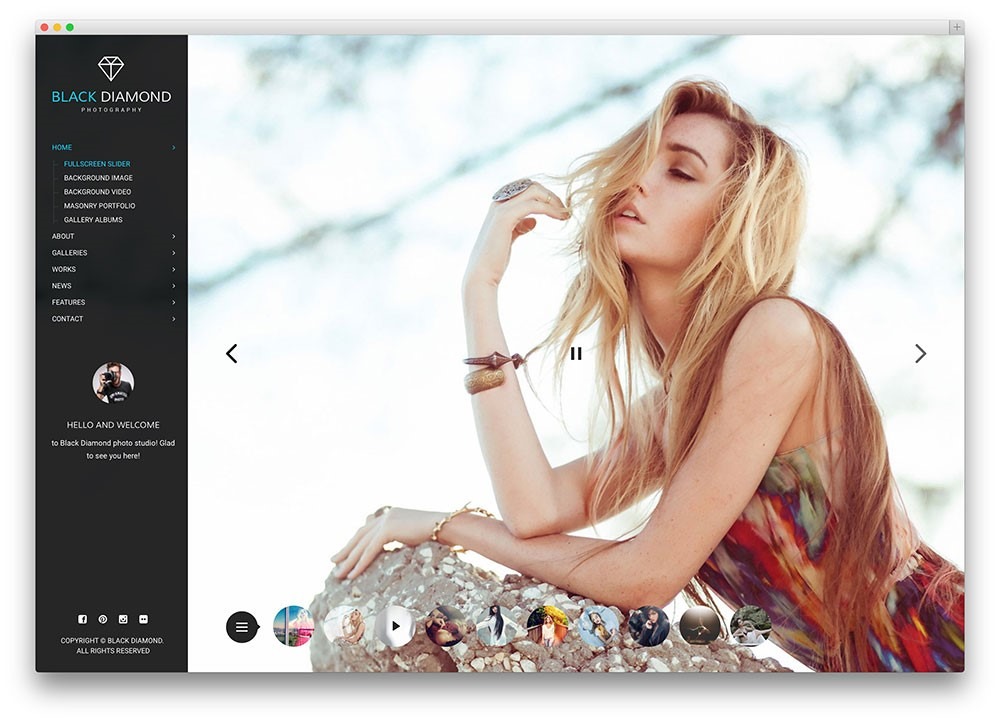 Let's learn additional skills to succeed
1. What are the additional skills a photographer should have to run his website & blog successfully?
Let's be specific about the essential skillfulness and expertise:
Be a passionate Photographer
If you are passionate about photography, then you also need to have a few useful skills that make you a complete professional photographer. You should show interest in capturing photos of not just human beings but animals, nature, sports events, and moments of life.  Develop your own style which can give you the recognition.
If you want to become popular with the audience and if you want to help people who visit your website and blog then you must start teaching the people simple photographic techniques and help them to solve their basic problems relating to photography or image editing.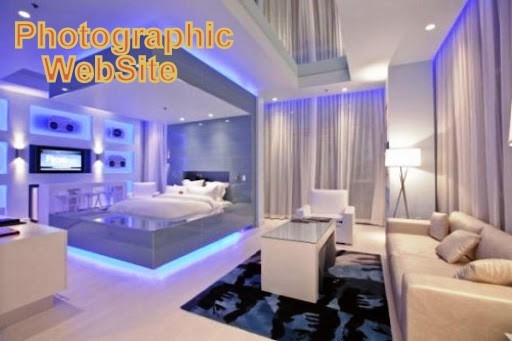 Acquire Travelling as a hobby
A hobby such as traveling will be useful for you for several reasons. Travelling allows you to go around the places, appreciate beautiful locations, historical places and it helps you to make use of your art of photography.
The habit of planning and traveling to various places is the best chance for a photographer to observe the world closely and capture interesting facts, enthralling scenes, and eye-catching scenarios.
These skills and hobbies will definitely help you as a photographer.  The website and the photoblogs that you require are just the beginning of your career as a photographer.
Why do you want to start a blog?
To showcase and share the work with the audience, friends, and family
Show your art of photography to the world and get the appreciation
Help others by sharing your experience and offering tips
Why do you want the blog to be successful?
Offer various professional photographic services
Offering tips, training & expertise solutions to others
Getting worldwide recognition as a professional photographer
Let's plan the strategy and find the target audience
When you have a passion and a reason to start the business then you will set clear goals and it helps you in getting positive results.
This strategy will definitely help you to reach to the audience, engage them with your content designed and displayed in the text and image format. The nicely designed website and the blogs formulate effective communication with the audience.
Who is your target audience?
Now it is clear that there are at least two types of people who will visit your website and these visitors will turn into customers.
The people who have a passion for the art of photography and who want to make a career in the field of photography.
The people who are already flashing cameras to take photos but needed some tips and training that will help them to become professionals.
What message you want to deliver to your target audience
The only message that can be given to the visitors of the photographic website and photoblogs is that the art of photography can become your source of income and your basis for business but it needs passion and practical involvement in the art of photography.
If you are interested in the art then you can learn by practice and offer expertise in the business as a professional.
Web Site & PhotoBlog promotion
Your photographic website will help you to showcase all your work and also allow the services and products that you offer. The photoblog will be an added advantage to promote your business.
There are various useful options that can become part of your website and blogs and it can help you to make your business successful.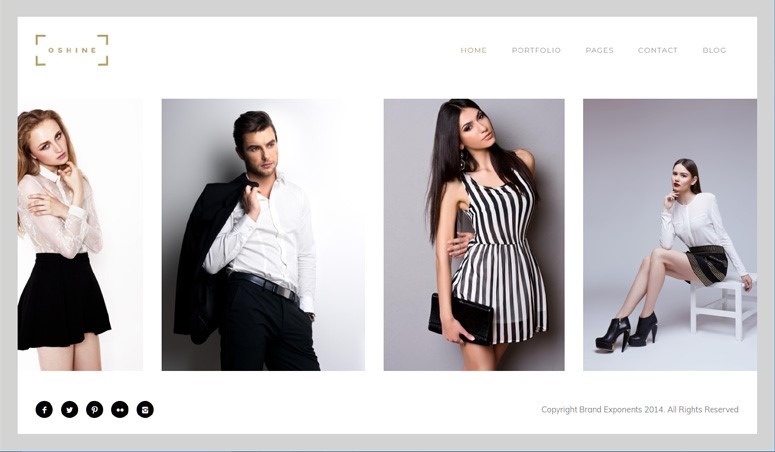 What are these useful options?  Let us discuss some of the most effectual options: 
Digital technology
Get nicely angled photographs using the latest technologies such as Digital cameras, DSLR cameras, and also Drones that can catch the images of the surroundings while taking the shots all over the places.
The main purpose of digital technology is to offer the latest techniques and technologies while working, enhance productivity, and improve your skills. It helps you to achieve expertise in your profession.
Digital techniques also help in image-making and photo-editing and also for using drone & mobile photography while displaying it in your photoblogs.
Informative tutorials for professionals
You can create informative guides, exercises, and tutorials. The practical lessons can be created in various photographic techniques. You can offer various technical solutions in the form of tutorials with suitable examples, titles, and set of instructions.
The online tutorial you publish on various topics offers useful tips to the visitors. The useful activities involved in photography are designed to offer specific learning outcomes to the learners. It should be easy to understand, presented in a simple format, and offers interactive sessions.
You can develop useful tutorials and post them on your photoblogs for the visitors to learn with free registration.
Educating & inspiring photographers
Photography is the best source for news-items, informative-content, and for various business activities.  But it is very necessary to educate the people having a passion for photography from basic level to advanced level.
The educating tips not only help in the technical matters but it is also useful in managing the business of photography successfully. You can educate and inspire the up-coming photographers and Fstoppers by offering various tutorials, examples, photographic tips & tricks.
You can publish the posts relating to photographic tutoring and edification in the form of themes and topics on your photoblogs.
Fashion photographers
Are you keen on fashion photography? The fashion and lifestyle are the two hot topics of today that can have a huge interest among the people.
The photography on these topics has a wide scope in the form of fashion-shows, magazines, portfolios, and portraits. The fashion industry is in demand today and it offers worldwide opportunities to the photographers.
You can offer various techniques and services related to the lifestyle, fashion, designer clothing, and various related topics that include various relevant themes, galleries, online albums, and studio portraits.
Other photographic topics that you can publish on your photoblog are:
Night photography has become part of photographic education and allows you to study the sky at night. Understand the puzzling Milky Way that includes mysteries of the solar system that can be captured in the mind-blowing camera angles. It can be an interesting topic that will certainly increase the visitors to your blogs.
Popular Photography has become part of business strategies and it can help people to become better photographers in life.  You can start the blog with the topics relating to 'How to ..', 'Simple & Useful Tips'  which can teach various photographic techniques to the registered members and turn their hobby into a successful profession.
Choosing the Blogging platform:
Which is better WordPress or PhotoBlog?
WordPress is one of the highly used blogging platforms which is most preferred by amateur writers and professional bloggers. It is one of the easily available platforms having useful features and options.
But WordPress looks complex when it comes to customization. WordPress has not remained only a blogging platform but it has become Content Management System.

PhotoBlog is the simplest form of the blogging platform. It doesn't have a set of options, no coding is required and it offers a simple approach of creating content. One can create a blog in just 3 to 5 minutes using photoblog. The photoblog remains simple to use and update.
It can make communication easy. You can make use of a topic like how to use a DSLR camera and how to click the photos having amazing effects.  What are the different color-combinations that attract attention while taking photos?
| How the first time users find it while learning? | Difficult | Easy |
| --- | --- | --- |
| Is it an easy backend tool? | Complex, cluttered | Simple, minimal |
| Installation & setup process | Take time in terms of Hours or Days | It takes 3 to 5 minutes |
| Themes are easily Customized | Yes | No |
| Plugin system is well-supported | Yes | No |
| Organized network / audience | No | Yes |
| SEO can be used | No | Yes |
| Options for social sharing are available & can be optimized | No | Yes |
| Techniques of Search Engine Optimization are in-built | No | Yes |
| Photo blogging features and optimized options are available | No | Yes |
| Select & customize domain names | Yes | Can be done on request |
| Availability of free version | Yes | Yes |
| The Cost of premium version is | $3 to over $30 per month | $1.75 per month |
You can decide which blogging platform is the most suitable for your photographic business.  Both platforms offer several useful features and higher performance techniques.
What important message that you will convey to your audience & in which tone?
You have to make the blog interesting, informative, and interactive with the audience. Your visitors should read the content of your blog which is in the form of text & photos. It should benefit the visitors by getting various tips, tricks, and suggestions regarding the latest photographic techniques and advance demonstrations of photography.
You should voice the message in a most suitable manner which is easy to understand and in a friendly conversational style.
To promote your blog, get a well-secured domain name & effective social media profile:
Are you serious about converting your blog into a money-making machine?  You have to make your website and your blog popular among the visitors of the blog.
The well-secured domain name that fits suitably to your website and matches your active blog can make the difference.  Find out an apt domain name for your photographic commercial venture. The domain name will certainly help you to get the recognition in the world of the internet when your website and photoblog starts trending.
Final Words:
Most of the people including friends and armatures always find some reason to postpone their websites/blogs while giving one reason or other.
Some of the reasons that people always talk about are:
I will first get a DSLR camera only then I will start a blog
I need to learn Website design & EO only then I will start the web site
First, let me learn blogging and social media marketing only then I will start blogging.
These are some of the excuses that most people give when asked to have their own websites or blogs.  But these are the reason that keeps delaying your work and discourages you from starting your online business.
If you have basic knowledge of website and blogging, that is sufficient for you to start your website or the blog at a basic level. It will help you practice to involve in the process and you will start improving.
No more excuses now:
If you start a simple website or a blog with a simple structure, it will help you to learn and gradually make you an expert. It also saves your time, money, and resources.
Few tips that you should remember and follow the given structure:
Prepare content that can define your passion for your work.
Headings should be attractive and should be suitable for the content.
You can introduce yourself & your plans.
Showcase your best works & the photos.
Talk about your passion for photography. Also, about the various services you offer.
Set your goals. Plan your work and start your work.
Motivating yourself, and be accountable for results.
Get feedback, suggestions from the visitors of your website and blog.
Be open to the criticism & be positive to accept changes & up-gradation.
You will get a lot of online help and very rightful advice from the visitors to your website & photoblogs. You will start learning and keep improving your business website and blog in the coming days, once you start work.