Being present in a social network today is common to all people. There are platforms to stay in touch with your friends, to upload photos or to express your thoughts and ideas at any time and place.
In 2010, Pinterest was created, a social network that allows its users to collect images, videos or infographics on different boards and share them with their followers. The use of this social network is very different from other platforms such as Twitter or Facebook since, in it, people seek inspiration, ideas about endless themes, interests, etc.
If you are an entrepreneur or you have a brand, this social network has great promotional options for your business and can also be an essential showcase for making your brand known to potential customers.
Through the implementation of a marketing strategy on Pinterest, brand recognition and sales can be increased since around 87% of users of this network have purchased a product through Pinterest.
As a company, you must guide your strategy to establish relationships with your followers. It is vital to involve them in the day to day of the brand, answer all their questions or doubts that they see that you are there for them. The better the treatment and the service, the more satisfied they will be, being able even to share images of them enjoying the acquired products and generate a good reputation.
Also, to generate loyalty with your followers, you can offer discounts or advantages, creating images with discount codes. Promoting this type of limited time offers establishes a sense of urgency and generates sales, increasing business figures.
Due to the visual approach of Pinterest, it is crucial to be able to create striking content in this field. Use high-quality photographs, well-focused and straightforward. In addition, lifestyle images, where you can see how products are used in daily life, manage to generate a higher return.
Like the rest of social networks, Pinterest offers an extensive section of analytics that contains information on what type of content works best, which have been the most popular pins or which have generated more traffic on the page. In addition, information about the demographic situation and interests of the people interacting with the pins can be obtained, thus being able to direct the company's strategy towards the intended audience.
Finally, something relatively important is the use of "rich pins". They are instrumental since they include both the price of the product and its availability. In addition, another of the advantages they present is the notification to those users who have kept the publication about the decrease in the price of the product, pushing them to acquire it.
1. Create your Pinterest profile for companies.
If you want me to help you in your business and benefit from the potential of this network, you need a Pinterest profile for companies. What's different about it? The benefits that we mentioned above.
We are not wasting time with our business.
Investing time also costs money.
Therefore, do not hesitate for a second to take this step if you want to develop your business and you professionally in it.
2. Create Pinterest buttons on your website.
Your website itself needs to be top class, you can opt for good maintenance and managed hosting services such as The WP Help to ensure you with this. Other than this, these Pinterest details are highly strategic, although they do not develop in the social network itself. There are three essential Pinterest tips that we suggest you carry out on your website:
Add the Pinterest button to the rest of your social profiles.
Do the same on your contact page, so they can send you messages in these ways.
Install the plugin so that other users can share your images, videos or infographics on their profiles and be linked to your page.
3. Install the Pinterest extension for browsers
We continue with the buttons because, if you're really going to dedicate yourself to Pinterest, you're going to have to be active. And, as always, we have to make it easy. One of the ways is to install the extension for your browser so that you can pin images on your profile at any time.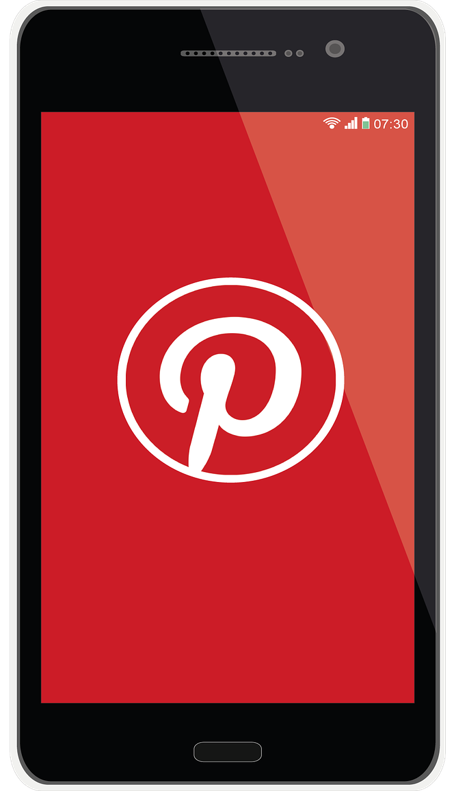 4. Think of a strategic theme for your boards
Remember that you are managing a Pinterest profile for companies, and that means that all those contents that you publish must be aligned with:
Your corporate identity and brand image.
Your mission, vision and values.
The message you want to convey.
The dissemination of products or services you want to perform.
What your potential customers want from you.
Some of the boards you can have are those that contain:
Featured images from your blog.
The infographics of you or others that have to do with your sector.
Videos and supplementary images of your products.
The different lines of business you have.
5. Make collaborative boards
The collaborative board pins that you create serve so that you can invite other people related to that theme. When they accept your invitation, the board is located on their profile and yours, which gives you a lot of visibility.
In addition, with this system, you reach out to other users, giving an image of your open and participatory brand.
6. Share striking and quality content
Although Instagram and Pinterest are very different networks, they share the relevance they give to visual quality.
Also on Pinterest, there are many contents that are uploaded daily (in Spain more than 2 million) and if you want to highlight you must provide something different, striking and of excellent quality.
Try to be your own images, but if you don't like photography, look for them in the free image banks and edit them with a program to give them a personal touch.
7. Create a publication calendar
We already have spoken on these Pinterest topics; you have to be very active to start growing in the social network, hence the importance of designing a schedule of publications.
Detect the best hours to post and upload at least 2 or 3 pins. You must also distribute the contents in the different panels that you have and not go up in one and forget the rest
8. Do SEO on Pinterest for companies
There are over 300 million active users on Pinterest, and it is integrated with top search engines. If there is a search engine, there is an algorithm. Pinterest has a search engine.
Therefore, the content works optimizing it to position on the network:
Use the relevant keywords for your business.
Make attractive titles for your pins.
Write a description of the chosen keywords that explain the content.
Include a CTA (Call To Action) in that content telling users what you want them to do.
Use hashtags to make it easier for your pin to be found by other users.
Link to your website, if that content comes from there or is yours.
9. Post Rich Pins or Enriched Pins
The Rich Pins have some additional information of interest to users and are designed for use in online stores.
They are similar to Twitter Cards, and there are five types:
Products,
Recipes,
Places,
Movies,
Articles
APPs
They work on metadata, from the source page, which goes beyond the description of the pin we make. They are created by adding a line of code that drags that content whenever it is pinned.
10. Analyze your actions on Pinterest for companies
With Pinterest Analytics, you receive critical information about how your strategy is working in this social network.
Knowing which pin takes you more traffic or generates more conversions, makes it easier for you to improve the actions you plan. You will also know which boards work best and the demographic data of your followers.
As always, analytics play on the same team as a strategy. Help yourself!